TOP -- A B C D E F G H I J K L M N O P Q R S T U V W X Y Z



FLOW - In hydrology, the quantity of water moving through a river or stream during a period of time. Traditionally, water is calculated in cubic feet per second (CFS).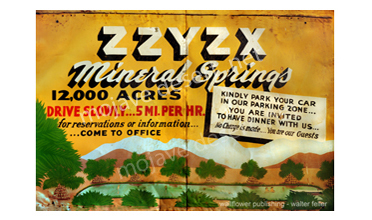 Zzyzx Stickers - No shipping!