Glossary of Terms & Definitions
TOP -- A B C D E F G H I J K L M N O P Q R S T U V W X Y Z


Flash Flood
A sudden flood event through a valley, canyon or wash, following a short duration, high intensity rainfall.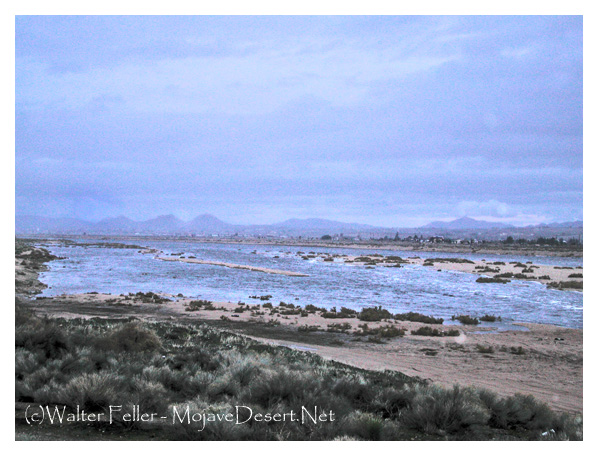 Flash flood in normally dry Mojave River

Also see:
Desert Flash Floods
Flash floods are short-term events, occurring within 6 hours of the causative event (heavy rain, ...

Pages referring to Flash flood:

Death Valley's Fan Club - Golden Canyon - Death Valley
Flash floods emerge from the narrow mouth of Golden Canyon and suddenly spread out into the open valley below. As the torrent slows, the water rapidly dumps ...

Death Valley Ghost Towns
By the fall of 1875 the boom was over and in 1876 a flash flood destroyed most of the town. Rhyolite This was the biggest town in the Death Valley area ...

Playas - Mojave Preserve - California Mojave Desert
Today they flood only after seasonal storms provide flash flood waters, or in some cases, springs discharge large quantities of groundwater onto the playa. ...

Weathering and Erosion in Desert Environments - Mojave Preserve
Even though rain falls infrequently in the desert, when it does rain large quantities of sediment move down slope and into canyons entrained in flash-flood ...

Desert Wash
Intense rainfall can produce flash flooding. Mineral grains, loosened from rocks by ...