---------
Please Donate!
---------


Glossary of Terms & Definitions
A
B
C
D
E
F
G
H
I
J
K
L
M
N
O
P
Q
R
S
T
U
V
W
X
Y
Z
Desert Pavement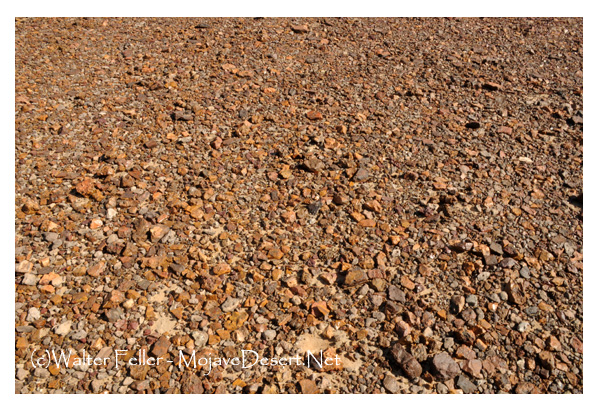 A surface layer of closely-packed, loosely cemented pebbles and cobblestones where the wind has swept away all smaller particles.

The Mojave Desert - Shaping the Classic American Desert
Bajadas are capped with desert pavement, composed of gravel and small rocks, overlaid with delicate desert varnish--thin clay and other particles cemented to ...

Topock - Mystic Maze
Dark vanished desert pavement on terrace lobes is covered with windrows that stop before the margin of the terrace and rarely cover all of the terrace surface ...

Stream Terraces and Older Surfaces - Mojave Preserve - California ...
Desert landscape and surface processes study, Mojave National Preserve. ... A desert pavement (a surface gravel deposit of tightly packed pebbles, layered just ...

Mojave Desert Petroglyphs
Petroglyph photos, rock art in the Mojave Desert. ... Itaglios are usually made by removing rocks or otherwise incising the design into the desert pavement.

Introduction to Geology of the Mojave Desert
Since the Precambrian Era, the Mojave Desert has experienced many .... the protective layer of desert pavement and promote erosion of fragile desert soils.

Desert Tortoise
The range of the desert tortoise includes the Mojave and Sonoran deserts in ... from sand to sandy-gravel, though caliche soils, desert pavement, and rocky, ...

Pediments and Alluvial Fans - Mojave Desert
Large areas within the Mojave Desert are pediment surfaces. ... In the foreground , a relatively stable alluvial fan surface consists of desert pavement broken by ...