TOP -- A B C D E F G H I J K L M N O P Q R S T U V W X Y Z


CHEMICAL WEATHERING – occurs as water carrying other chemical elements alters the rocks. An example is carbonic acid. Water combines with carbon dioxide to produce a weak acid (carbonic acid). The carbonic acid is carried to the point of contact by the water. When the carbonic acid comes in contact with limestone rock a chemical reaction is produced which dissolves the rock.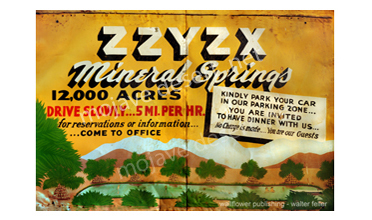 Zzyzx Stickers - No shipping!