TOP -- A B C D E F G H I J K L M N O P Q R S T U V W X Y Z


CENOZOIC - An era of geologic time, from the beginning of the Tertiary period to the present. (Some geologists do not include the Quaternary, considering it separate.) It is characterized paleontologically by the evolution and abundance of mammals, advanced mollusks, and birds; paleobotanically, by angiosperms. The Cenozoic is considered to have begun about 65 million years ago. The "Age of Mammals". This geologic era is the most recent.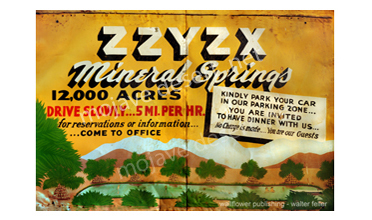 Zzyzx Stickers - No shipping!