Glossary of Terms & Definitions
TOP -- A B C D E F G H I J K L M N O P Q R S T U V W X Y Z


Abrasion
A physical erosion process, the wearing down of rock particles by friction due to constant scratching. Where solid particles are moved across a solid surface with the help of wind or water.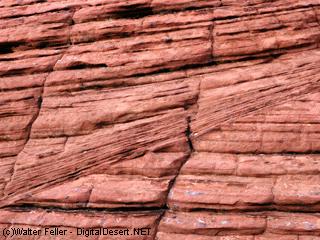 The beehives in the Valley of Fire were formed by abrasion.

Also see: EROSION CORRASION
An Abrasive Situation
Abrasion and flash floods, Death Valley National Park - Golden Canyon geology tour. ... GLOSSARY, > abrasion, alluvial fan, canyon, flash flood, sediments, , ...
Former Fans
GLOSSARY, > abrasion, alluvial fan, canyon, conglomerate, erosion, flash flood, landscape, rock, sand, sediments, silt,