Cactus in the Mojave Desert
Cottontop Cactus
Echinocactus polycephalus

This "many headed" cactus grows groups of about 10 to 30 stems on rocky slopes below 5,000 feet. A cottony fiber covers the base of the flowers and fruit and remains on the plant after both are gone. The cactus grows to 1-2 foot tall.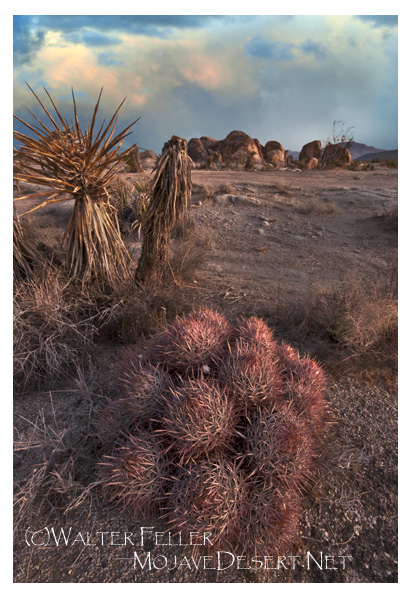 Plants in Death Valley
The cactus species most commonly seen are cottontop barrel, silver cholla, and beavertail cactus. Engelmann hedgehog cactus are locally abundant above ...